The Romney Hythe And Dymchurch Railway
Jon's Snapshots - Page 2
---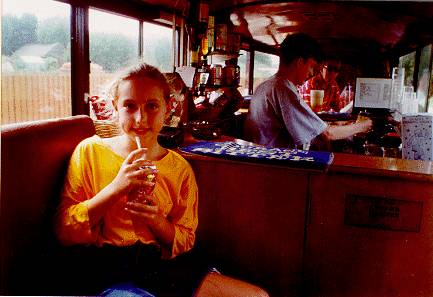 Bar Car Interior

Trainee railfan in her favourite seat (have I been a bad influence?). If you visit the railway I recommend that you have a trip in this coach. Maybe I'll get a chance to serve you.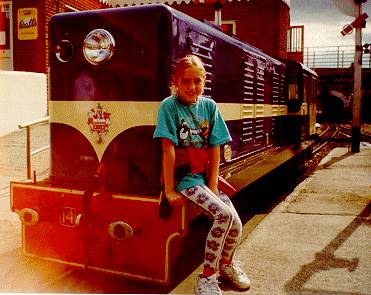 No. 14 - B-B Diesel Hydraulic

Same design as no 12 on page 1. Seen here at New Romney, waiting for the arrival of the service from Hythe which she will take on to Dungeness.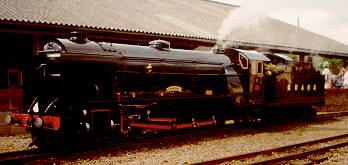 No. 6 Samson - 2 cylinder 4-8-2

Sister to engine to Hercules on page1. Photo taken in the yard at New Romney, looking immaculate.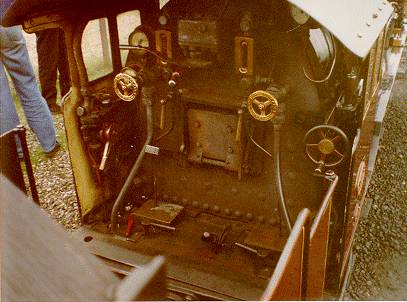 Cab of No. 5 Hercules

On Romney engines the driver sets on the front of the tender. Not much shelter for the engineman in inclement weather - in the rain they often rig up a tarpaulin for extra protection. Reverser at far right has lever action for fast action and screw for fine adjustment. Gauges for boiler pressure (right), steam chest pressure (left upper), brake vacuum (left lower).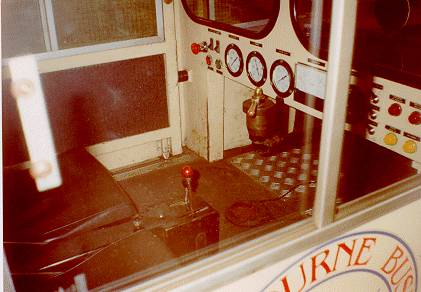 Cab of No. 14

Seats may be tipped in either direction. Power controller on floor. Vacuum brake and major instruments duplicated at both ends of cab. This view is towards the short hood end. The drivers prefer to run in this direction.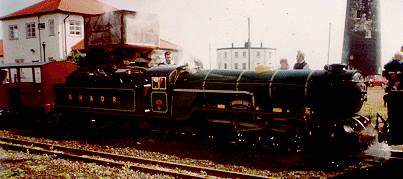 No. 2 Northern Chief - 4-6-2

Seen here at Dungeness on a double-head with 4-8-2 Samson.
---
Photo's Page 3
Planning Your Visit ¦ Things To See

Eating, Drinking And Shopping ¦ Introduction
Working The Bar Car